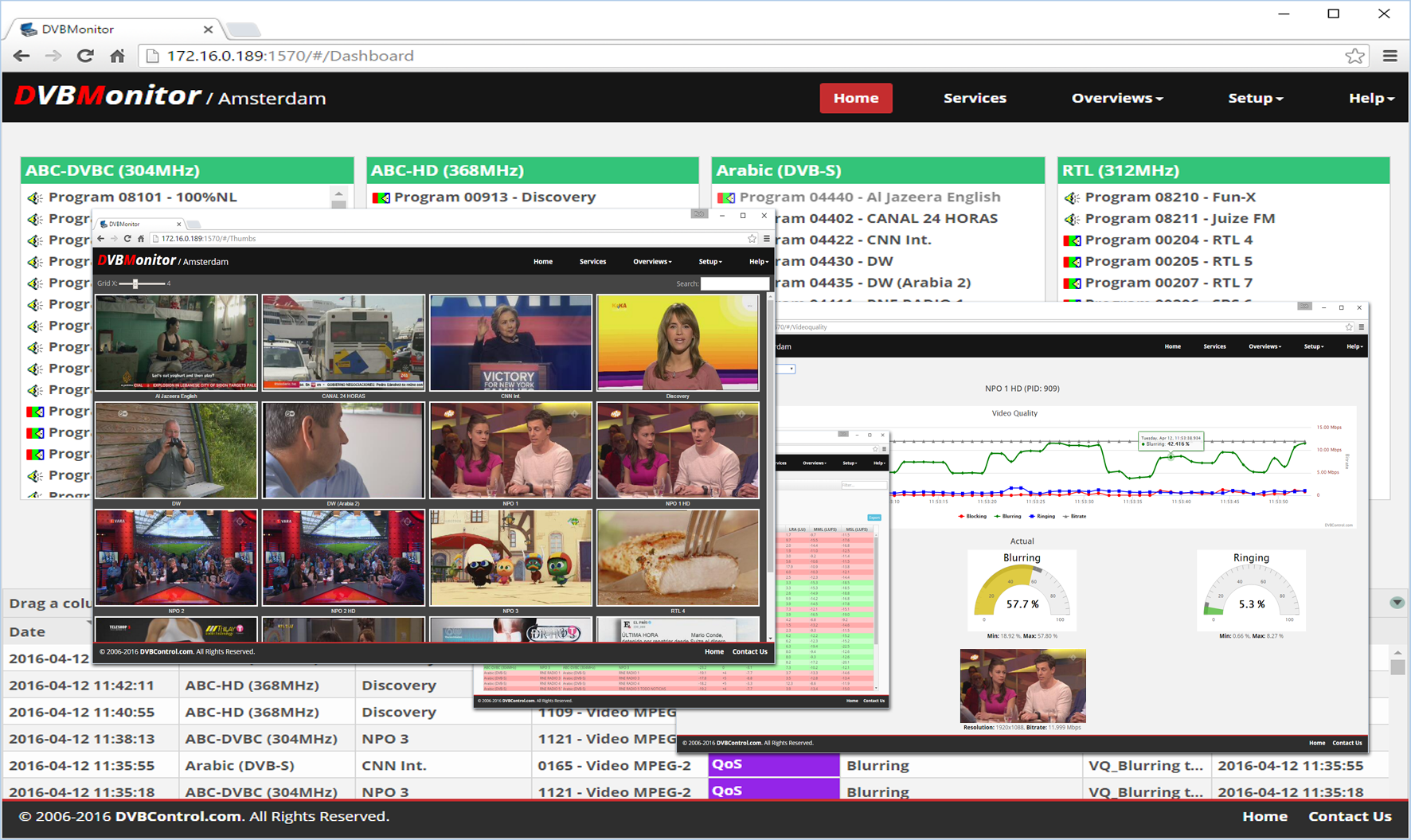 DVB Networks are getting more complex rapidly. Besides the growing amount of Services, also the varieties of components that must connect and interact in a specific way to be successful are getting beyond human perception.
All activities together are responsible for the behavior and quality of a DVB network. Thereby DVB networks evolve constantly with changes in services, parameters, devices and their firmware releases. It can be concluded that a DVB network owner constantly needs to be aware of the quality of his DVB network! The most reliable means to know how a DVB network performs is to continuously measure in real-time its behavior through comparison to a set of recommendations for various stream elements.
The key question which has to be answered is: What do you accept or not in your DVB network?
To ensure that all DVB signals meet the customer requirements, constant real-time compliancy checks are needed.
Features
Multiple Transport Streams
Multiple Configurable Compliancy Checks
Multiple Templates
Multiple Notifications
Multiple Organizations
Multiple Sites
Multiple Users
Input Support
File, HD/SD SDI, ASI, DVB-C, DVB-T/T2, DVB-S/S2, DVB-H, Unicast, Multicast, SRT and
Live OTT Streaming (RTSP/RTMP/RTP/HLS/Smooth Streaming/MPEG_DASH).