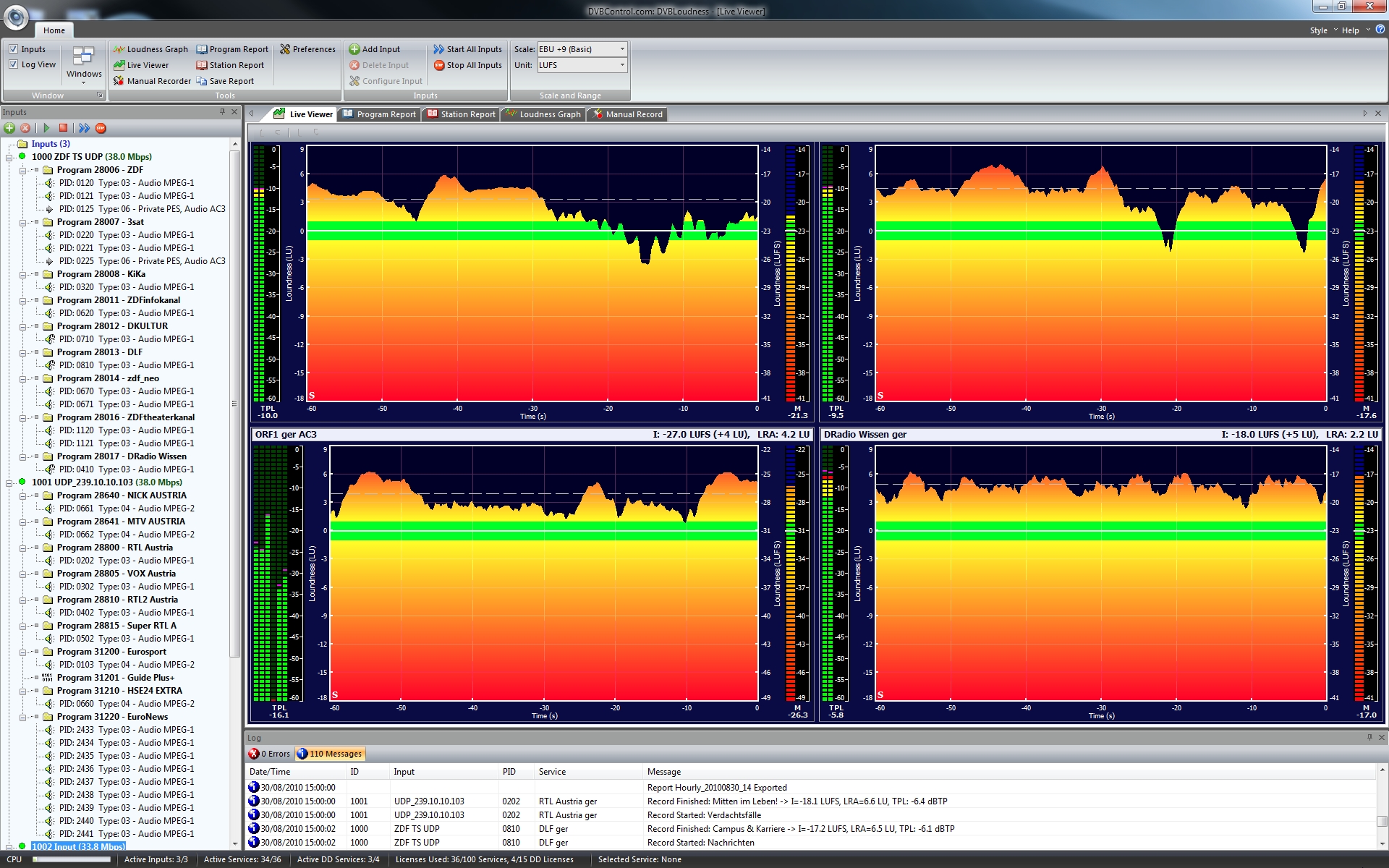 Powerful Loudness measurements for multiple Audio services coming from multiple Transport Streams.
Loudness is measured according to the ITU-R BS.1770-4 standard and EBU R-128 recommendation.
DVBLoudness is very modular and can be used in flexible and scalable environments enabling a wide range of users to analyze and control Loudness process behavior and the impact of process improvements.
Features
Momentary loudness
Short Term loudness
Program loudness
Service loudness
Loudness Range (LRA)
True Peak Level
Manual/External Triggered
Live Meter (60 seconds)
Silence detection
SDI input
MPEG / AAC, Dolby® Digital+, Dolby® E, Dolby® AC-4 audio
Omnibus Playout Support
SNMP
Visual Onscreen Alarms
Control of Audio Level Control (ALC) equipment
DVBMonitor integration
Loss of Input detection
Loss of Service Component detection
Remote Client
Input Support
File, HD/SD SDI, ASI, DVB-C, DVB-T/T2, DVB-S/S2, DVB-H, Unicast, Multicast, SRT and
Live OTT Streaming (RTSP/RTMP/RTP/HLS/MPEG_DASH).