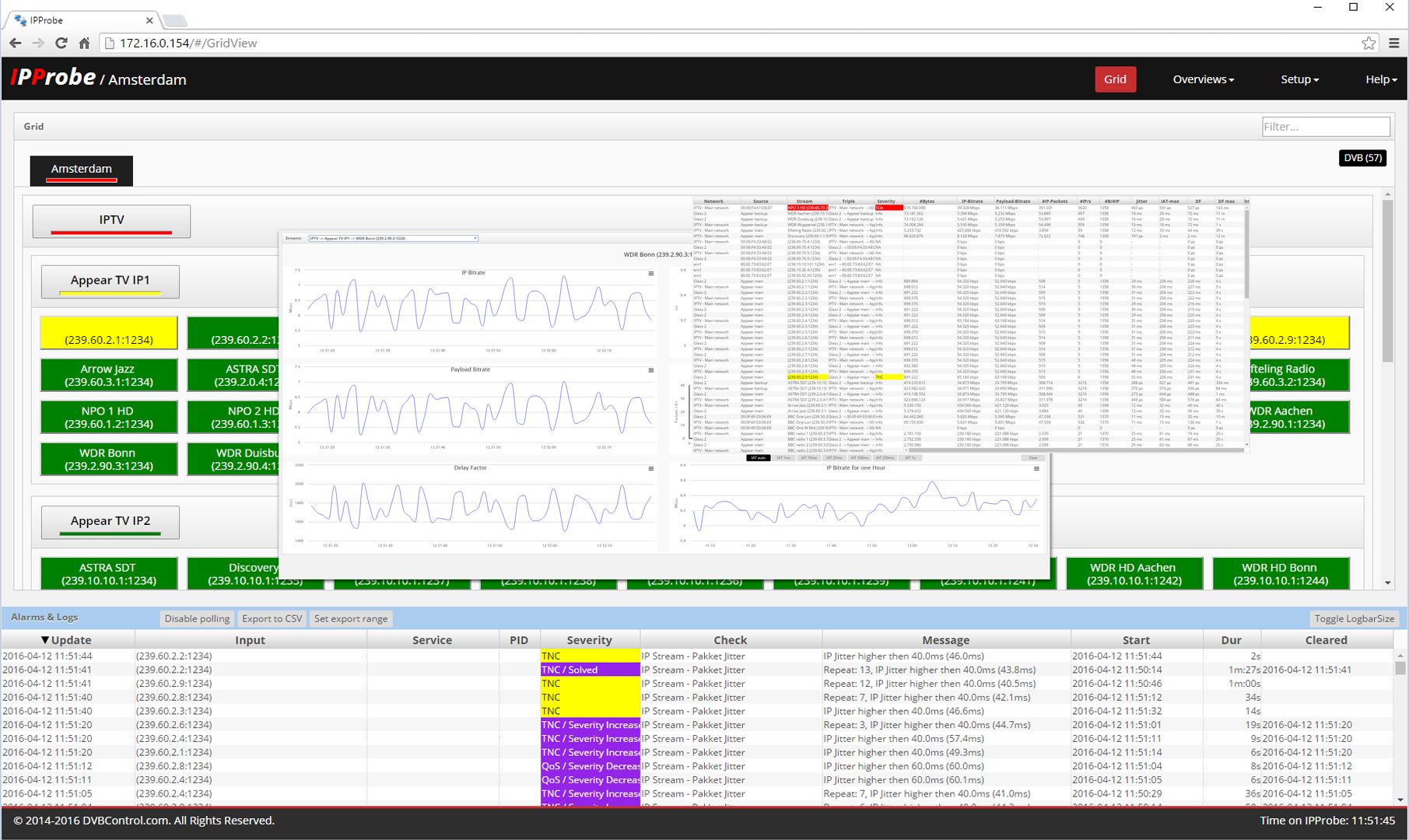 Real-time network measurements for multiple IP interfaces. Detection of Packet loss, IAT (Inter Arrival Time), Delay, Bitrate and ETR-290 problems.
Stable packet generation and receiving is a key feature required in any modern IPTV environment.
Any irregularity and/or discontinuity in this packet stream means buffering problems or losing frames.
IP jitter provides a means to see the distribution and stability in the IP stream.
Features
Up to 10G connectivity
Packet loss detection
IAT (Inter Arrival Time) measurements
IP Packet Jitter
Delay factor (RFC 4445)
Bitrate measurements
ETR-290 measurements
Deep Packet Inspection
Visual On screen Alarms
SNMP
Email
SMS
Syslog
DVBMonitor integration
Web enabled
Grid view
Traffic overview
Stream viewer
Multiple severities
Templates
Checks with multiple thresholds
Groups
Streams aliases
Stream ordering
Multiple users
User restrictions
Input Support

Unicast, Multicast and Live OTT Streaming.